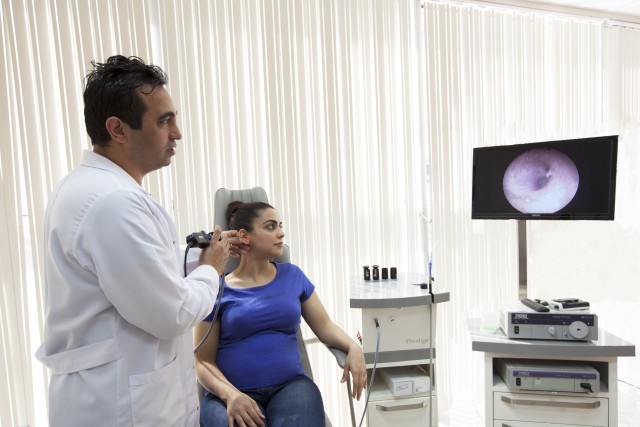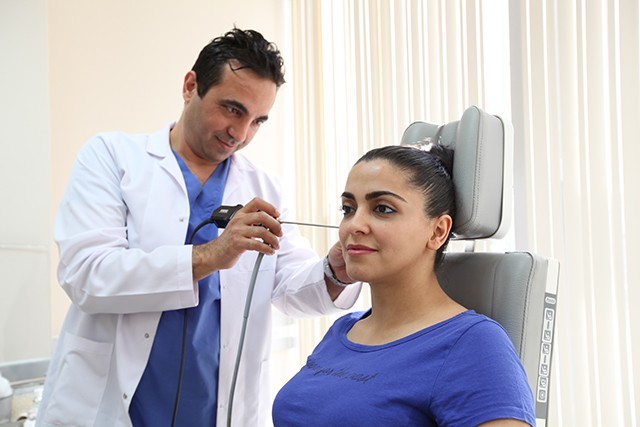 Otorhinolaryngology
In our institution, diagnosis and treatment of many ENT diseases such as allergic rhinitis, tinnitus and nasal discharge are performed successfully. In addition to these, all types of ENT operations such as nose surgery operations, sinusitis, nasal surgery operations are performed in our most reliable and hygienic way in our modern operating rooms.
ENT specialists are physicians who have received specialization training in the fields of ear, nose, throat and diseases related to these organs. In our clinic, medical and surgical treatment of these diseases are carried out in a modern environment by using the latest technological instruments and current medical information. Diseases treated in our clinic are:
Ear Diseases:
Hearing loss
Acute and chronic ear infections
Tinnitus and ringworms
All good and malignant tumors in the ear
Congenital malformations of ear and external ear canal (Aesthetic ear problems)
Dizziness
Facial paralysis and diseases of other important nerves in this region
Pains of nervous origin
Nasal diseases:
All kinds of inflammation of the nose and sinuses
Nasal blockages
Allergic flu
Odor sensation disorders
Nasal shape disorders (Aesthetic nose problems)
All kinds of benign and malignant tumors in the nose and sinus
Throat and Mouth Zone Diseases:
Inflammatory disorders and tumors of the lips, oral cavity and throat
Treatment of diseases of the tonsils and nasal passages
Treatment of snoring and sleep apnea disease
All kinds of inflammatory diseases and tumors of the larynx and pharynx
Sound and speech disorders
Esophageal diseases and swallowing disorders
Inflammatory diseases and tumors of salivary glands
Head and Neck Diseases:
Inflammatory diseases and tumors of the neck
Odor, taste, hearing, facial nerve and diseases of other nerves in this region
Facial Injuries
Deformities in the face and neck (Aesthetic facial problems)In our clinic, the treatment of these diseases and disorders can be done ethically and medically.