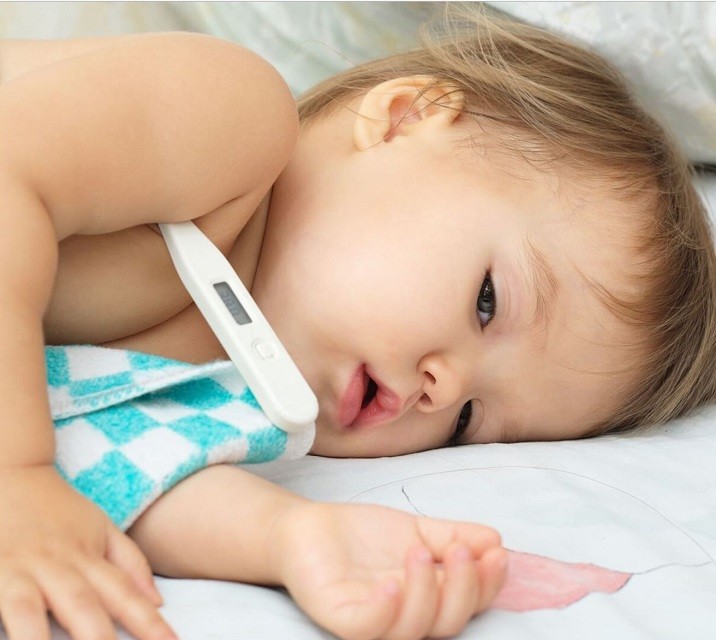 WHAT IS THE IMPORTANCE OF ABDOMINAL PAIN AS IT RELATES TO FAMİLİAL MEDITERRANEAN FEVER?
One of the reasons that families bring their children to the hospital is abdominal pain. Abdominal pain is not a disease but it is a common symptom of many diseases. Familial Mediterranean Fever, which is common among  people of Turkey, is a disease that is accompanied by abdominal pain and fever, and may sometimes can have late diagnosis. Delays in diagnosing may result in significant health problems in older ages.
WHAT IS FAMILIAL MEDITERRANEAN FEVER (FMF)?
FMF is a genetic disease plagued by attacks. In other words, the patient has complaints for a certain period of time, and then these complaints will regress spontaneously. Most  recurring attacks include abdominal pain with fever, chest pain and joint pain. Symptoms of testicular pain, calf pain, redness on the foot or leg skin can also be found, though less often. It is a genetic disease.
WHAT IS THE FREQUENCY OF OCCURRENCE IN TURKEY?
Although it is seen in every region in our country, the occurrence of the disease is higher in Central Anatolia. One out of every 6 people  in Turkey also has a genetic disorder that causes this disease.  1-3 of every 1,000 people have FMF . Because of this, genetic testing and genetic counseling should be done before marriage in the regions where the disease is seen more frequently. Testing is also recommended for people who live in other regions as well.
WHAT ARE THE SYMPTOMS OF FAMİLİAL MEDİTERRANEAN FEVER (FMF)?
Basic clinical symptoms of the disease; attacks in case of fever and pain in affected areas.
Attacks usually takes 1-3 days. Pain is  most often seen in the abdomen, chest and in the large leg joints (knee, ankle).
A high fever of up to 38.5-40 °C is the most common symptom of Familial Mediterranean Fever.
90% of patients experience abdominal pain. It usually starts at an unexpected time. It can start in one area of the abdomen and spread to other areas of the abdomen.
IS FAMILIAL MEDITERRANEAN FEVER A TEMPORARY DISEASE?
FMF is a chronic (long-term) disease. Treatment should be planned for life. Although there is no cure, there are treatments available to help you live a normal, happy life.
The time between attacks varies. For example, the period between two attacks may be 15 days, while the next attack may occur 1-2 months later. The main characteristic of the attacks is that they occur  unexpectedly.
Symptoms of the disease occur in 70% of  patients in the first 10 years. The disease occurs in %90 of patients in first 20 years of life. In fact, most cases of FMF begin during childhood. The onset of the disease after age 40 is very rare.
HOW IS FAMILIAL MEDITERRANEAN DIAGNOSED?
Familial Mediterranean Fever has no definitive diagnostic laboratory tests findings. Fibrinogen and Amyloid A tests are done to determine any abnormalities during an FMF attack. However, none of them are diagnostic. In the diagnosis, it is very important that the disease is followed by attacks and the characteristics of the attacks are analyzed well. Since the clinical findings of familial Mediterranean fever can be seen in many diseases, diagnosis of the disease can be delayed most of the time. If the patient has  genetic analysis typical findings, there is no need for extra diagnosis. But the definitive diagnostic test is the genetic analysis. It is important to note that not all patients who have FMF receive positive genetic test results, and not all who receive a positive diagnosis have FMF.
HOW TO TREAT FAMILIAL MEDITERRANEAN FEVER (FMF) AND WHAT HAPPENS IF IT IS LEFT UNTREATED?
A drug called Colchicine is used to treat FMF. If the adequate doses are used,  65% of the patient's  symptoms are completely resolved. In 30% of the patients, the severity and frequency of attacks is decreased. The risk of developing Amyloidosis (a disease that causes dysfunction in kidneys and other organs), which is an undesirable by-product of Familial Mediterranean Fever, is very low in patients who have been using Colchicine since the onset of the disease. Colchicine should be used regularly to avoid Amyloidosis.