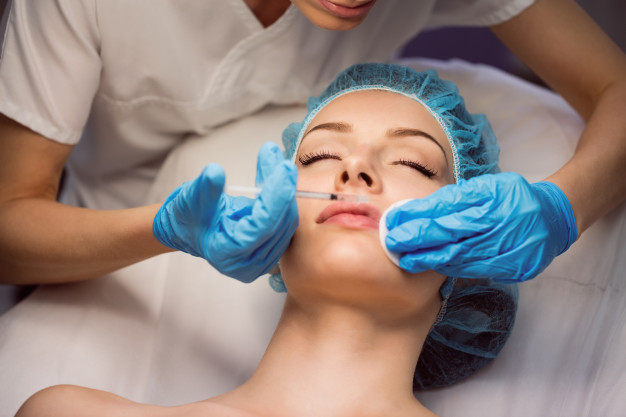 MESOTHERAPY (FACE, HAIR, BODY)
Mesotherapy is a particular method for injection of special admixtures into the skin by using special needles. With the mesotherapy method, it is possible to remove the signs of aging in the face, neck and on the dorsum of the hands in order to restore the skin. Mesotherapy is applied to regenerate, moisturize, and restore the skin.
It is an effective anti-aging method. Applying regular mesotherapy sessions to the skin before the effects of aging preceding the emergence of wrinkles and lines will ensure that the skin will look younger, livelier and healthier than it is.
It revitalizes hair and reduces hair shedding by nourishing the hair follicles.
IN WHICH AREAS THE PROCEDURE IS APPLIED?
It is applied to the face, neck, and hands for skin rejuvenation; to the scalp for the prevention of hair loss, and to the abdominal and pelvic areas as well as legs for regional thinning.
HOW IS MESOTHERAPY APPLIED?
Followed by the application of local anesthesia, the admixture of many vitamins, minerals, amino acids, enzymes, and hyaluronic acid is injected into the skin by means of fine needles.
WHAT ARE THE EFFECTS TO BE OBTAINED?
The initial effect to anticipate is a radiant revitalized face followed by the long-term outcomes consisting of a firm skin, reduced wrinkles, increased skin elasticity. Reduction of hair loss, revitalization, and radiance of the hair are obtained when it is applied to the scalp. It is a major method in regional thinning interventions.
WHAT SHOULD THE INTERVALS BE BETWEEN THE SESSIONS?
Although it may vary among the individuals, 2 or 3 sessions with 10-15 day intervals are planned initially to end up with 6 sessions in total, to be applied one session a month. Or it may simply be planned to apply one session every 1 or 2 months.