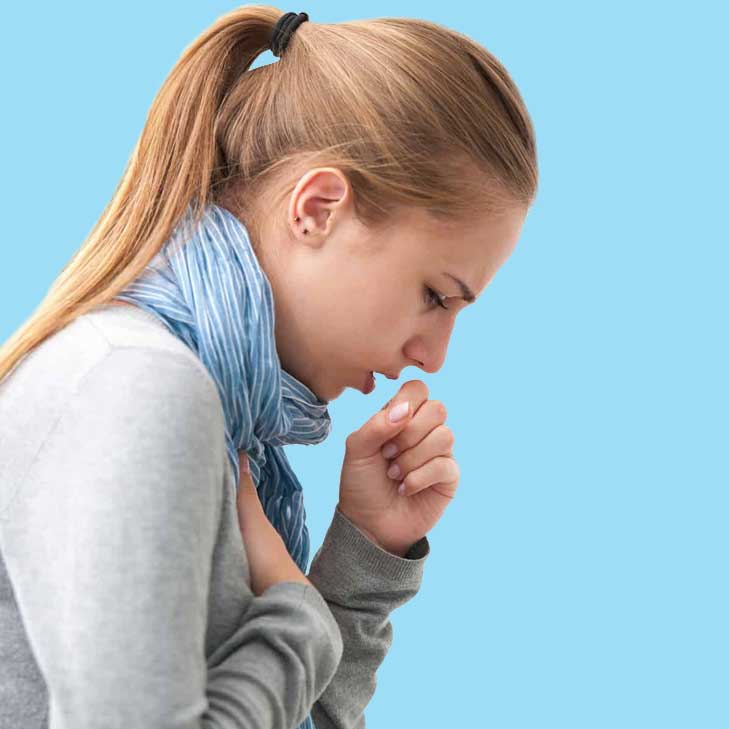 COPD
Chronic Obstructive Pulmonary Disease (COPD) is a chronic inflammatory lung disease that causes obstructed airflow from the lungs. Symptoms include breathing difficulty, coughing, mucus (sputum) production and wheezing. COPD is a more common disease than it is thought. This disease is the third most common cause of death in the world and  in Turkey. One in five people in our society has COPD, and they are commonly over 40 years of age.
Only 300-500 of approximately 3-5 million carriers of COPD are aware of their disease.
Worldwide, COPD accounts for 2.9 million deaths per year. As COPD patients are generally older, exacerbations and other accompanying diseases (heart disease, bone resorption, cancer, sleep disorders) contribute to the severity of COPD.
MOST PEOPLE ARE NOT AWARE OF THEIR DİSEASE
Smokers over 40 years old; people who work in dusty and smoky places; people who use wood, turf, dried plant waste for cooking or heating purposes; and people who have had longtime chronic, sputum and shortness of breath—especially during physical activities—can have COPD. These people must undergo breath tests and chest radiography by going to a hospital. If the disease is diagnosed

in

early, it can be stoppable and the patients can spend the rest of their lives without any problems. COPD usually cannot be diagnosed in advanced stages, and many COPD patients suffer and die in vain.
How is COPD diagnosed?
The diagnosis of COPD can be made easily by a simple and painless breath measurement test. Accordingly, in persons over 40 years of age, who smoke or have smoked before; or who are being in occupational or dusty environments,  having chronic cough, sputum and shortness of breath, these people who have  the presence of at least one of these symptoms should be seen by his / her physician and should take a breath measurement test.
HOW DOES COPD AFFECT OUR LIVES?
Restriction of activity
Not able to go to work
Economic effects
EFFECTS OF DAILY LIFE
Depression
Anxiety
Adverse effects on sex life
WHAT CAN BE DONE AGAINST COPD?
Do not smoke!
See a doctor for a check-up at least twice a year.
Get vaccinated for Influenza in September and October
COPD is an exacerbated disease. When your breathing gets worse, you should immediately go to the hospital or doctor immediately.
Keep your house's  air clean. Stay away from the things that make breathing hard, like smoke.
Exercise regularly and eat healthy foods.
If your COPD is so serious, try to keep an easier domestic life.
IS THE TREATMENT POSSİBLE WİTH COPD?
Although it is a progressive disease, COPD is preventable and treatable.