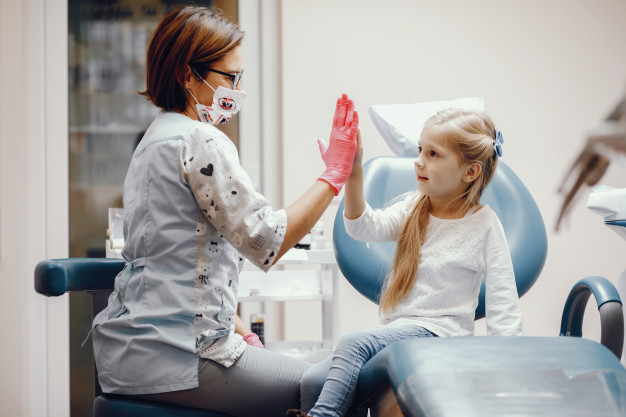 THE IMPORTANCE OF THE DENTIST IN PEDIATRIC DENTAL HEALTH
Oral and dental health disorders are commonly encountered in adults. However, children's age-related oral care deficiencies, some systemic and chronic diseases, or nutritional disorders form the basis of oral and dental disorders in childhood.
For this reason, dentist visits should be initiated in the childhood, and if possible, the first visit must take place with the emergence of the first tooth.
The dentist's role is very important in terms of the approach to the pediatric patients and interventions to their teeth. When it is considered that dental interventions are generally frightening and disturbing for the adults, it will be possible to estimate the challenges which the children may experience. As there is a risk of traumatizing the children with inappropriate approaches, an appropriate approach should include preferring dentists with strong communication competences with children. Dentists adopt certain habits associated with the oral and dental health for the individuals starting from early ages. It is a pleasing development to see that the number of these conscious parents are now on the rise in our country.
The deciduous teeth are not given much care as they are not the permanent teeth in the mouth. However, these teeth are located in the mouth during a very important period of time when the growth and development are at the forefront. For this reason, the role of the deciduous teeth is generally very important in the general health and development of children. In addition, the deciduous teeth will affect the health of the emerging permanent teeth sometimes directly or indirectly. Dentists have important roles in raising awareness among individuals on this subject. Preventive dentistry will achieve its goal when it is implemented starting from the childhood.
In our institution, filling, root canal treatment, amputation, extraction of the deciduous teeth, placeholder treatment with spacers, orthodontic treatments, and preventive interventions in children are performed by our specialist staff.
If necessary, we also provide services for pediatric patients as well at our sedation and general anesthesia unit.