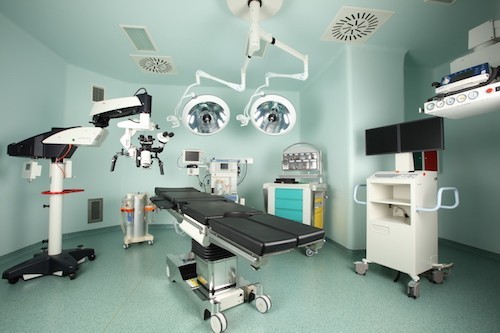 One of the most important factors that creates trust in with patients who will be operated on is the technical infrastructure of the operating rooms. The central sterilization system, ventilation system and the latest technology used in our operating rooms create ideal conditions for patient safety. For the success of a surgical intervention, the experience and technological support of the health personnel should be complete and necessary precautions should be taken to prevent infection. In our hospital, we attach great importance to teamwork and we want to achieve the highest standard in human health with modern technological support.
Our operating room team is constantly receiving in-service training for better service. Each operating room has a sterile air flow system, which prevents the intrusion of microbes and impurities into the room by continuously airing out positive pressure from the inside. In our operating rooms, hepafiltration controls, microparticle measurements are made periodically and the air in these places are tested for compliance with operating room conditions.
Between the operating rooms and central sterilization, there are two independent corridors which are dirty and clean, respectively.. Sterilization is the process of removing all microorganisms from the tools and materials. Before sterilization, dirty tools are pre-washed in special machines. Then the prewashed tools are sterilized in the double-door autoclave. When the sterilization process is completed, the cleaned tools are taken from the other door of the autoclave, which looks out to the clean corridor. After sterilization, quality controls are made using special methods, and results of these methods are recorded. After all of these procedures surgical materials presented to the use of surgeons.